Meet the experts at the EUSOBI Booth &
Join the EUSOBI Young Club Symposium on Friday, March 1

EUSOBI is looking forward to welcoming you to the EUSOBI booth at ECR 2019 in Vienna, Austria. Visit us at the International Village in the M-Building from Wednesday to Saturday, February 27 – March 2, 2019. We will be happy to inform you about the upcoming EUSOBI Annual Scientific Meeting as well as educational activities of EUSOBI.
The EUSOBI Young Club is again organising a 'Meet & Greet' with breast imaging experts. Take the chance to meet renowned professors at the EUSOBI booth, who will share their expertise and inform yourself about the latest news in breast imaging.
Please find below the expert schedule:
Wed, Feb 27 (12-2pm): Paola Clauser, Gabor Forrai, Elisabetta Giannotti, Mihai Lesaru, Ritse Mann, Magda Marcon, Maria Adele Marino, Katja Pinker, Francesco Sardanelli
Thu, Feb 27 (12-2pm): Pascal Baltzer, Ulrich Bick, Paola Clauser, Elisabetta Giannotti, Maria Adele Marino, Laura Martincich, Rubina Manuela Trimboli
Fri, Mar 1 (12-2pm): EYC Symposium in room M6
Sat, Mar 2 (12-2pm): Alexandra Athanasiou, Julia Camps Herrero, Paola Clauser, Elisabetta Giannotti, Maria Adele Marino, Federica Pediconi
EUSOBI Young Club Symposium (Fri, March 1)
On behalf of the EUSOBI Young Club, we would like to cordially invite you to the EYC Symposium, which is going to be organised on occasion of ECR 2019, in Vienna, Austria. The session will take place on Friday, March 1, 2019, from 12:00 to 13:45 (local time).
The workshop will be free of charge, however a congress registration for ECR 2019 is required.
Programme schedule:
12:00 Lunch
12:15 Introduction
12:30 An interactive case discussion: Diagnosis and management of breast cancer – MOCK of Multi-Disciplinary Team (MDT) discussion
Win a free registration for EUSOBI 2019 in Budapest
13:30 Awarding & Closing remarks
Kindly supported by: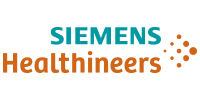 Venue:
Austria Center Vienna
Bruno-Kreisky-Platz 1
1220 Vienna
Austria
The EYC Symposium will take place in room M6, which is located in the M-Building.
Save your place at the EYC Symposium by email to youngclub@eusobi.org.
Lunch boxes will be provided on a first come, first served basis.