EUSOBI Training Course – Breast imaging with MRI, opening to CEM
On behalf of the European Society of Breast Imaging (EUSOBI), we are happy to announce the EUSOBI Training Course "Breast imaging with MRI, opening to CEM" which will take place in Malmö, Sweden, from September 28-29. Don't miss your chance and join us!
Breast MRI is considered to be the most important imaging technique to have emerged in breast cancer care, opening a new window for diagnosing this disease. European radiologists pioneered this application of MRI and have promomoted its clinical use since the 1980s.
Over the course of 1,5 days, European experts in breast MRI & Contrast-enhanced Mammography are delivering lessons covering state-of-the-art technical options, image interpretation and reporting, and clinical indications, designed to increase knowledge, skills and confidence levels when applying these techniques. Moreover, they are leading workshop sessions where small groups of attendees discuss clinical cases related to those topics explained during formal presentations.
We are expecting a considerable amount of interest in our Training Course and with attendance limited to 100 participants, we will be operating on a 'first come, first served basis'.
We hope you will take the valuable opportunity to join us, and we look forward to meeting you in Malmö.
With kind regards,
Prof. Federica Pediconi
Prof. Francesco Sardanelli
Directors of the EUSOBI Training Course – Breast imaging with MRI, opening to CEM
Upcoming Course
SEPTEMBER 28-29, 2022
MALMÖ, SWEDEN
Course programme
The preliminary course programme is available for PDF download below.
Kindly note, the programme may still be subject to change.
Potential Conflict of Interest Disclosures
It is the policy of the EUSOBI to ensure balance, independence, objectivity, and scientific rigour in the congress programme. Knowledge of possible relationships with sponsors of any kind is mandatory in order to reinforce the educational and scientific message and to relieve any suspicion of bias. Any potential conflict of interest involving the organising committee should be made known so that the audience may form their own judgements about the presentation with a full disclosure of the facts. It is for the audience to determine whether the presenter's external interest may reflect a possible bias in either the work carried out or the conclusions presented.
Please find an overview of potential conflicts of interest disclosed by the Course Directors:
F. Pediconi: no
F. Sardanelli: Bayer, GE Healthcare (receipts of grants/research support); Bayer, Bracco, DeepTrace Technologies (receipt of honoraria or consultation fees)
Course venue
Malmö Arena Hotel
Hyllie Boulevard 12
21532 Malmö
Sweden
malmoarenahotel.com
Hotel accommodation
We are happy to inform you that discounted hotel room rates have been negotiated with the Malmö Arena Hotel and the Quality Hotel View. The Malmö Arena Hotel is the course venue, whereas the Quality Hotel View is within 3 minutes walking distance.
Book your hotel room here:
Please keep in mind that the reduced rates are limited and offered on a first-come, first-served basis.
Registration fees
| | | |
| --- | --- | --- |
| DEADLINES | EARLY (until Aug 1) | LATE (from Aug 2 onwards) |
| Regular registration | € 350.00 | € 450.00 |
| EUSOBI Member registration* | € 250.00 | € 350.00 |
| Resident registration** | € 200.00 | € 300.00 |
* Reduced member registration is available to all EUSOBI Members in good standing in 2022.
** Reduced resident registration is offered to residents (young radiologists in training). The age limit for a registration as a resident is set at 35 years (incl. the age of 35). Residents have to email a proof signed by their head of department, confirming their status as such within 5 working days after online registration. In case this confirmation is not received, the registration fee will be automatically adjusted to a regular fee.
Registration
We have already reached the limit of 100 registrations for the EUSOBI Training Course 2022. Also there are no more places on the waiting list.
Course limit
The EUSOBI Training Course 2022 is limited to a maximum of 100 participants. Kindly note that some waiting list places are offered via the online registration system. In case of any cancellations, only people from the waiting list could get the chance for a course place. Unpaid registrations may not be considered as finalised and places will be given to other interested participants.
Cancellation
In case of cancellation more than 30 days prior to the course, the registration fee will be refunded minus a cancellation handling fee of EUR 50,00 (refunds are processed after the course). A cancellation less than 30 days prior to the course will not result in a refund. Name changes are not possible and will be treated like the cancellation of the registration and a new registration of the other participant. All cancellations have to be done in writing and sent to the EUSOBI Office (office@eusobi.org).
CME Info
The EUSOBI Training Course 2022: Breast imaging with MRI, opening to CEM, Malmö, Sweden, 28/09/2022-29/09/2022 has been accredited by the European Accreditation Council for Continuing Medical Education (EACCME®) with 11 European CME credits (ECMEC®s). Each medical specialist should claim only those hours of credit that he/she actually spent in the educational activity.
Through an agreement between the Union Européenne des Médecins Spécialistes and the American Medical Association, physicians may convert EACCME® credits to an equivalent number of AMA PRA Category 1 CreditsTM. Information on the process to convert EACCME® credit to AMA credit can be found at www.ama-assn.org/education/earn-credit-participation-international-activities.
Live educational activities, occurring outside of Canada, recognised by the UEMS-EACCME® for ECMEC®s are deemed to be Accredited Group Learning Activities (Section 1) as defined by the Maintenance of Certification Program of the Royal College of Physicians and Surgeons of Canada.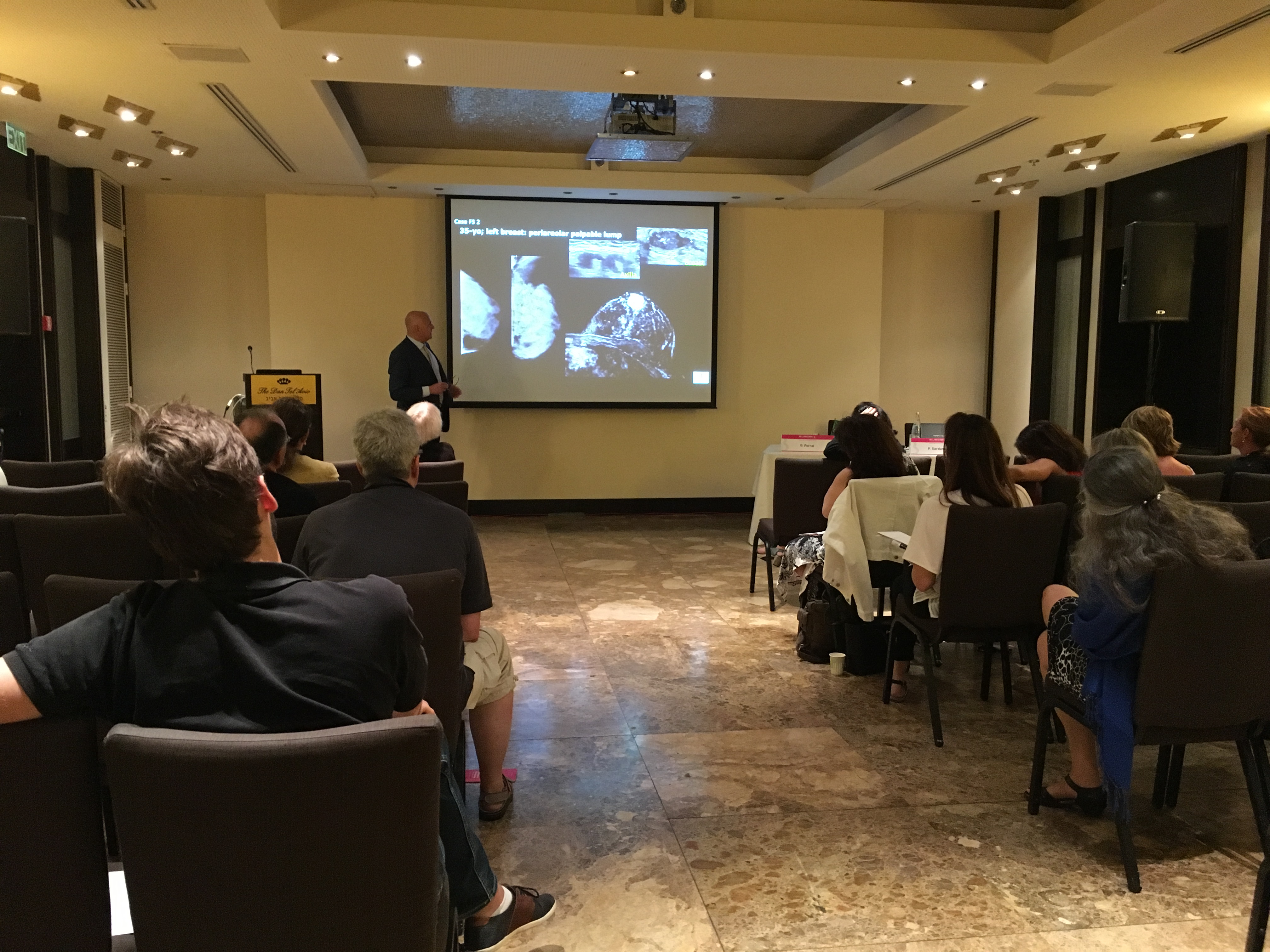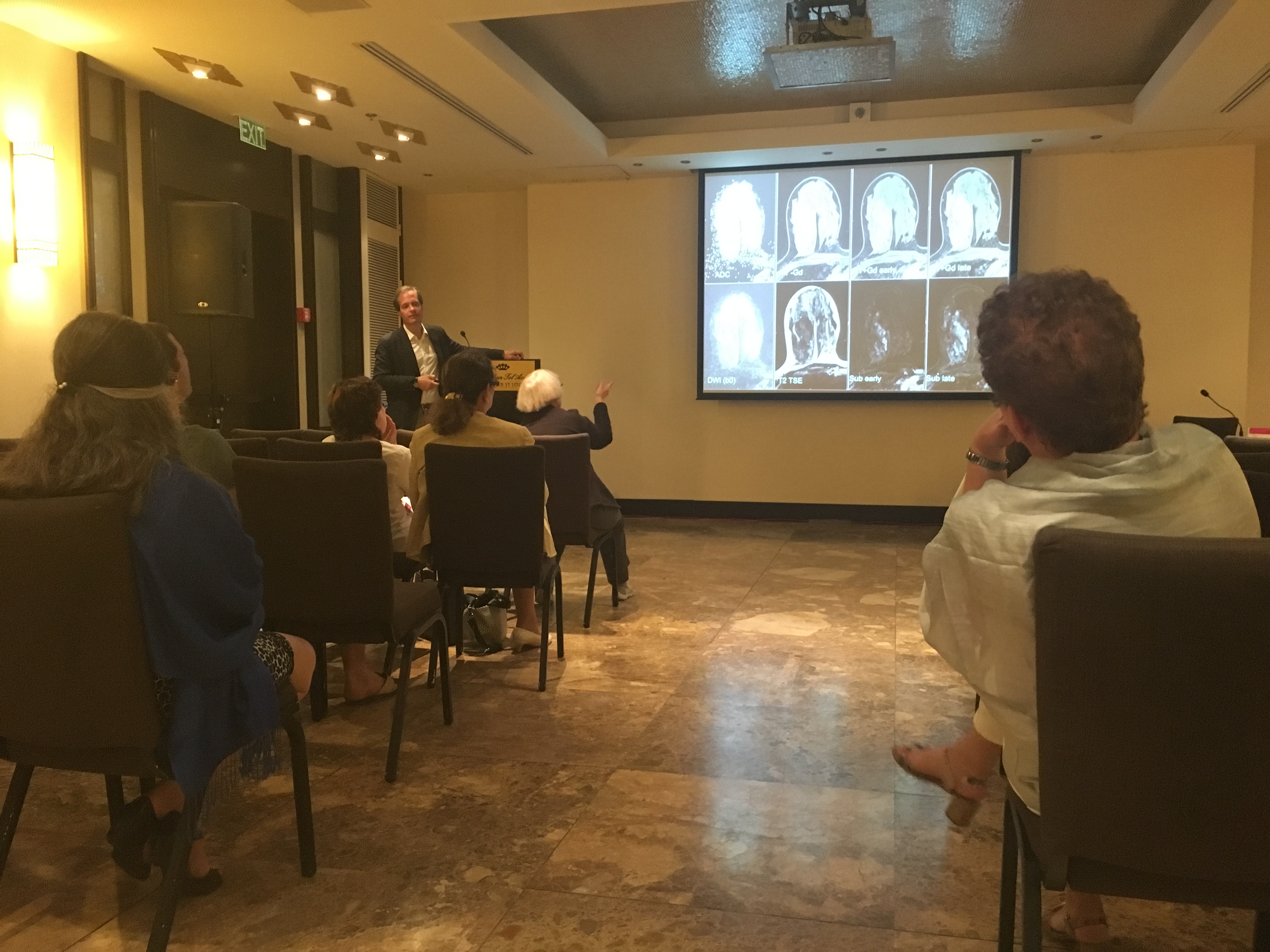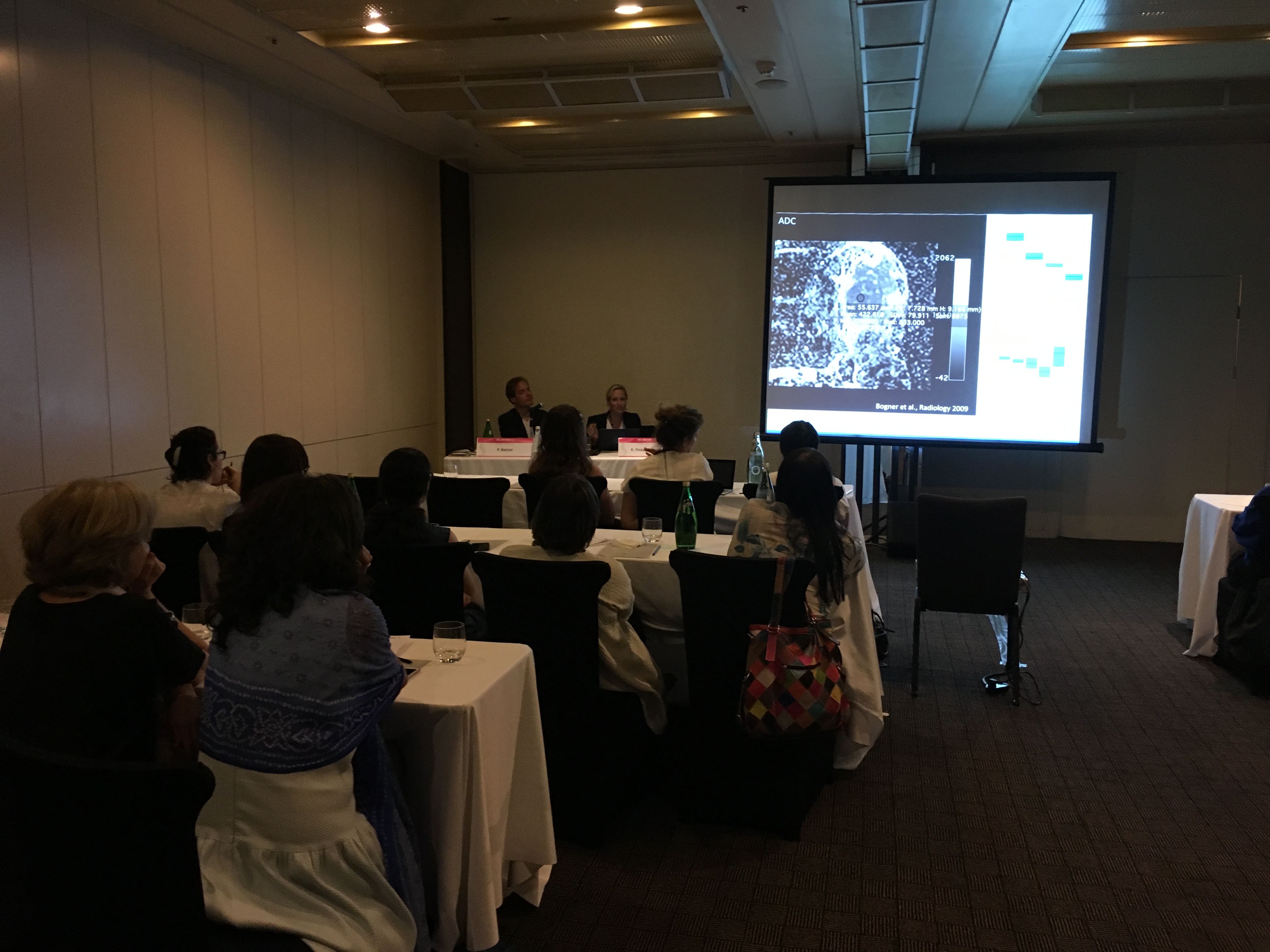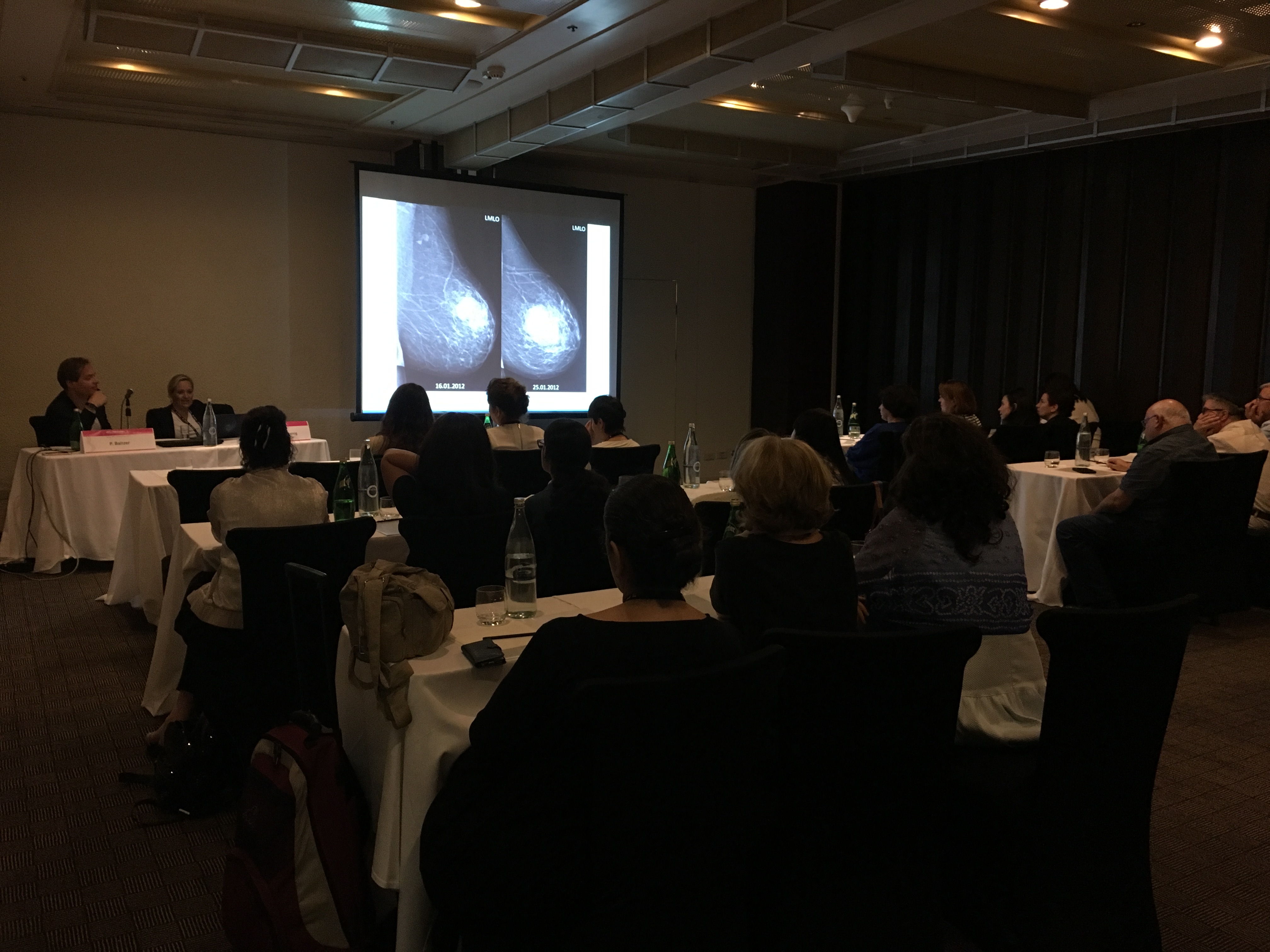 Contact
For any questions, please contact:
EUSOBI Office
Katharina Kienmeyer
Email: office@eusobi.org
Phone: +43 1 533 40 64 912