June 7-8, 2019
Palma de Mallorca, Spain
Benefit from early bird fees until April 26!
Confirm your specific competence to perform, interpret and report mammography, ultrasound, MRI and breast intervention.
Membership application/renewal for 2019 is now open.
We are looking forward to welcoming you as a society member in 2019 and thank you for your ongoing support.
EUSOBI Annual Scientific Meeting 2019
SAVE THE DATE!
October 3-5, 2019
Budapest, Hungary
2 days prior to ECR
February 25-26, 2019
Vienna, Austria
Places are limited!
Meet the experts at the EUSOBI Booth &
Join the EUSOBI Young Club Symposium on Friday, March 1

EUSOBI is looking forward to welcoming you to the EUSOBI booth at ECR 2019 in Vienna, Austria. Visit us at the International Village in the M-Building from Wednesday to Saturday, February 27 – March 2, 2019. We will be happy to inform you about the upcoming EUSOBI Annual Scientific Meeting as well as educational activities of EUSOBI.
EuroMinnies semifinal candidates
December 11, 2018 (AuntMinnieEurope.com) – The list of candidates for the inaugural edition of the EuroMinnies award scheme is now available. The EuroMinnies recognises the best and brightest in European radiology and includes 97 candidates in eight categories, ranging from Most Influential Radiology Researcher to Best New Radiology Vendor.
We are happy to have 3 EUSOBI Executive Board members among the candidates for the Most Influental Radiology Researcher.
October 2018 (ESR, Vienna) – Athens played host to the European Society of Breast Imaging (EUSOBI) Annual Scientific Meeting, which took place on 11-13 October and saw its highest level of participation since the society was founded. With over 900 in attendance, the congress is on the fast lane to become the universal leading meeting in breast imaging.
Core Values
Exchange knowledge and scientific and technical information
Uniform training programmes in breast imaging for European (and Non-European) radiologists and professionals
Support and improve research and training
Organise scientific meetings and events to ensure a continuous education in breast imaging
Bring people together
Improve information to women
Core Mission
The European Society of Breast Imaging (EUSOBI) is a non-political and non-profit society with the solely and main goal to support the medical field of breast imaging in the widest sense of the word.
EUSOBI is dedicated to support research and education of the best actual screening, diagnostic and interventional practice within the European breast radiology community and beyond – as well as to publicise these methods to patients.
Membership of the society is open to all European (and Non-European) radiologists and professionals, who have an interest in any aspect of breast imaging.
Congress Calendar
Please find below upcoming EUSOBI events as well as other breast related meetings which could be of interest to you:
Detect Breast Course
Educational Radiology Breast Course presented by the Pink Foundation and endorsed by EUSOBI. It will include breast MRI with case reading, breast intervention including non invasive lesion excisions, breast ultrasound, mammography basic reading and advanced techniques as well as dedicated PET breast.
New Cairo, Egypt
|

Organizer: Pink Foundation
EUSOBI Breast MRI Training Course 2019.1
Over the course of 2 days, European experts in breast MRI are delivering lessons covering state-of-the-art technical options, image interpretation and reporting, and clonical indications, designed to increase knowledge, skills and confidence levels when applying this technique.
Palma de Mallorca, Spain
|

Organizer: European Society of Breast Imaging
Oncologic Imaging in the era of precision medicine: Challenges and opportunities
OIC welcomes the most qualified faculty who comprise of internationally renowned speakers.These experts share their expertise with the participants who are also invited to actively contribute to the sessions with their experience and advice. OIC addresses current challenges and provides a forum for education and the exchange of ideas and concepts. The course furthermore deals with supportive methods and techniques so the delegates will leave with new ideas for their day-to-day practice.
Dubrovnik, Croatia
|

Organizer: European Society of Oncologic Imaging
International Cambridge Conference on Breast Cancer Imaging
The next International Cambridge Conference on Breast Cancer Imaging will take place on Tuesday 2 – Wednesday 3 July 2019 at West Road Concert Hall, Cambridge, UK. World-renowned experts in the field of breast imaging will present an excellent programme covering a wide range of highly topical issues. As in previous years, there will be an emphasis on interactive and inter-disciplinary discussion.
Cambridge, United Kingdom
|

Organizer: Cambridge Breast Unit
5th World Congress on Controversies in Breast Cancer (CoBrCa)
The 5th World Congress on Controversies in Breast Cancer (CoBrCa): When is Less More? will take place September 5-7, 2019 in San Francisco, CA, USA and will be hosted by the University of California, San Francisco (UCSF).
San Francisco, CA, USA
|

Organizer: CongressMed
EUSOBI Annual Scientific Meeting 2019
The EUSOBI Annual Scientific Meeting is an already established and well known European conference focusing on breast imaging. This forum is a wonderful opportunity to share knowledge, and many other interesting experiences with breast imaging professionals from Europe and beyond.
Budapest, Hungary
|

Organizer: European Society of Breast Imaging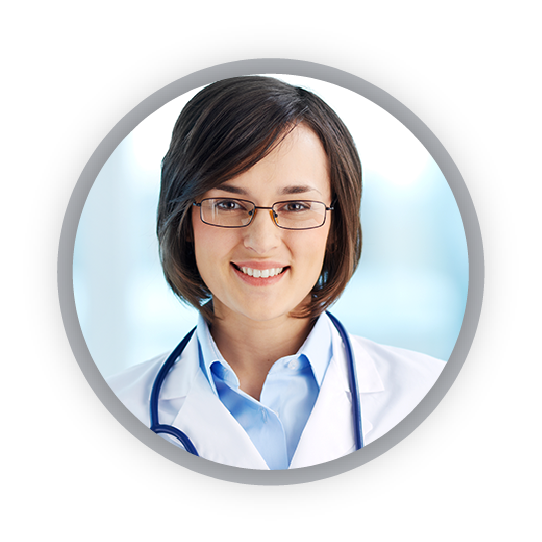 Do you have a question on breast cancer?
Ask an expert! Our panel of experts in all the fields of breast will answer all of your questions. Share your thoughts with us on either breast imaging techniques, imaging interpretation, diagnosis, treatment, follow up or on research issues.
We will consult our experts and their answers will be published on our website!
In case you have any questions, please do not hesitate to give us a call or send a message!