in the Breast Cancer Awareness Month
October 4-29, 2021
Join the various online events & collect up to 8 CME credits.
Register now and benefit from reduced early-bird registration until September 28. Registration includes live and on-demand watching.
Membership application/renewal for the year 2021 is online. Benefit from free online education.
We are happy to welcome you as a member of our community!
an article by E. Giannotti, P. Clauser, D. Leithner, M.A. Marino, T. van Nijnattten, M. Wielema and F.J. Gilbert
Once more due to the global COVID-19 pandemic, the annual European Congress of Radiology was held entirely online. Therefore the EUSOBI YOUNG CLUB (EYC) decided to transform the popular EUSOBI Meet the Expert session into a successful online "Meet the Expert – Breakfast Edition". With daily delicious breakfast recipes, we all had a fresh start of the day at the virtual EYC meeting.
OPEN CALL // DEADLINE: JUNE 30, 2021
Don't miss the chance!
One of the aims of EUSOBI is to support young researchers. To achieve this aim, the EUSOBI decided to support a maximum of 3 research grants every year, starting in 2021. These grants will be awarded to young researchers, who want to develop a project in the field of breast imaging.
CLICK HERE for further information about eligibility criteria, funding and application process.
MEET THE EXPERT *Breakfast edition* from Wed-Sat, March 3-6 &
Join the EUSOBI YOUNG CLUB MEET UP & DRINKS on Tuesday, March 9

ECR 2021 (online) is approaching quickly (March 3-7) and the EUSOBI Young Club is going to organise the successful "MEET THE EXPERT" – but this year in a new and special format *THE BREAKFAST EDITION*. Get your breakfast ready and start your day with some great discussions!
In addition, we herewith like to invite you to the EYC Breast Imaging World Tour, taking place online on Tuesday, March 9, from 17:00 to 19:30. Be ready to enjoy this interactive case discussion with us.
Core Values
Exchange knowledge and scientific and technical information
Uniform training programmes in breast imaging for European (and Non-European) radiologists and professionals
Support and improve research and training
Organise scientific meetings and events to ensure a continuous education in breast imaging
Bring breast professionals together
Improve information to women
Core Mission
The European Society of Breast Imaging (EUSOBI) is a non-political and non-profit society with the main goal of supporting the medical field of breast imaging in the widest sense of the word.
EUSOBI is dedicated to support research and education of the best actual screening, diagnostic and interventional practice within the European breast radiology community and beyond – as well as to publicise these methods to patients.
Membership of the society is open to all European (and Non-European) radiologists and professionals, who have an interest in any aspect of breast imaging.
Congress Calendar
Please find below upcoming EUSOBI events as well as other breast related meetings which could be of interest to you:
EUSOBI Diagnostic and Interventional Breast Ultrasound Course
The course is supposed to give hands-on experience of automated 3D Ultrasound, US-guided biopsy, lesion localisation and minimal invasive therapy of breast lesions. Therefore, lectures of European experts in breast ultrasound will alternate with hands-on workshops.
Vienna, Austria
|

Organizer: European Society of Breast Imaging
EUSOBI 2021 ONLINE in the Breast Cancer Awareness Month
EUSOBI 2021 will consist of 4 online sessions, spread throughout October 2021, on occasion of the Breast Cancer Awareness Month. A special focus is given to the interactivity of this year's programme, by adding expert discussions and concluding with the first virtual edition of our famous Breast Interpretation Quiz.
ONLINE
|

Organizer: European Society of Breast Imaging
European Cancer Summit 2021
Every year, at the European Cancer Summit, the European Cancer Organisation brings together leading oncology experts, experienced patient advocates, key opinion leaders, policy makers and politicians to discuss key issues in reducing the burden of cancer, saving, and improving the lives of patients and the public.
HYBRID / Brussels, Belgium
|

Organizer: European Cancer Organisation
Australasian International Breast Congress (AIBC)
A comprehensive joint congress of the Australasian Society for Breast Disease (ASBD), World Congress on Controversies in Breast Cancer (CoBrCa) and Breast Surgeons of Australia and New Zealand (BreastSurgANZ), dealing with controversial issues in breast diseases including presentations, debates and discussions.
Brisbane, Australia
|

Organizer: ASBD / CoBrCa / BreastSurgANZ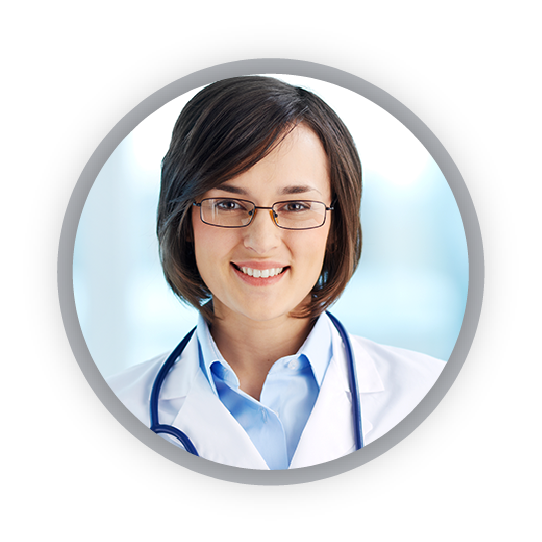 Do you have a question on breast cancer?
Ask an expert! Our panel of experts in all the fields of breast will answer all of your questions. Share your thoughts with us on either breast imaging techniques, imaging interpretation, diagnosis, treatment, follow up or on research issues.
We will consult our experts and their answers will be published on our website!
In case you have any questions, please do not hesitate to give us a call or send a message!