Confirm your specific competence to perform, interpret and report mammography, ultrasound, MRI and breast intervention.
1000+ members and upward!
Thank you for your support of the society in 2018.
EUSOBI Annual Scientific Meeting 2019
SAVE THE DATE!
October 3-5, 2019
Budapest, Hungary
November 15, 2018
Sibiu, Romania
in cooperation with the Romanian Society of Breast Imaging (SISR)
Register before October 31 in order to benefit from reduced registration fees.
The high-risk patient enigma
The ECR Master Class 2018 focused on high risk lesions. Dr. Gábor Forrai's (Budapest, HU) talk was about breast high risk lesions, including their pathologic and radiologic features. He underlined the importance of the preoperative multidisciplinary meeting as a necessary step in the flow-chart of high risk lesions, considering the First International Consensus Conference in Zurich in 2016 as reference for many recommendations for therapy and follow-up.
Rethinking ductal carcinoma in situ (DCIS)
Dr. Matthew Wallis (Cambridge, UK) during the refresh course on "Rethinking ductal carcinoma in situ (DCIS)" at ECR 2018 presented the importance of setting up a "no treatment trial" in order to manage the rising number of "over-diagnosis" for DCIS.
Artificial intelligence and radiology: a perfect match?
Dr. Michael Forsting (Essen, DE), during the special focus session on "artificial intelligence and radiology" at ECR 2018 discussed where artificial intelligence could improve radiology.
Artificial intelligence (AI) currently uses deep learning, a set of algorithms in machine learning that attempts to model high-level abstractions in data by using model architectures composed of multiple non-linear transformations.
More…
Core Values
Exchange knowledge and scientific and technical information
Uniform training programmes in breast imaging for European (and Non-European) radiologists and professionals
Support and improve research and training
Organise scientific meetings and events to ensure a continuous education in breast imaging
Bring people together
Improve information to women
Core Mission
The European Society of Breast Imaging (EUSOBI) is a non-political and non-profit society with the solely and main goal to support the medical field of breast imaging in the widest sense of the word.
EUSOBI is dedicated to support research and education of the best actual screening, diagnostic and interventional practice within the European breast radiology community and beyond – as well as to publicise these methods to patients.
Membership of the society is open to all European (and Non-European) radiologists and professionals, who have an interest in any aspect of breast imaging.
Congress Calendar
Please find below upcoming EUSOBI events as well as other breast related meetings which could be of interest to you:
Breast MRI: Advancing the State of the Art
This workshop aims to gather technical and clinical experts in the field of MRI in breast cancer diagnosis and management. The advantages and shortcomings of the current techniques used in breast MRI will be discussed, as well as new and emerging approaches in the era of precision medicine, such as radiomics, radiogenomics, and big data. Other topics of discussion include correlation of MR imaging findings to epi-/ genomic, proteomic, transcriptomic and metabolomic information, and quantitative biomarkers for breast MRI. Newer applications such as IVIM, HP-MRI, DWI, DTI, multi-nuclei MRS, and elastography will also be presented.
Las Vegas, United States of America
|

Organizer: ISMRM, SBI & EUSOBI
EUSOBI Breast MRI Training Course 2018.2
Over the course of 2 days, European experts in breast MRI are delivering lessons covering state-of-the-art technical options, image interpretation and reporting, and clonical indications, designed to increase knowledge, skills and confidence levels when applying this technique, as well as leading workshop sessions to discuss clinical cases.
Athens, Greece
|

Organizer: European Society of Breast Imaging
EUSOBI Annual Scientific Meeting 2018
The EUSOBI Annual Scientific Meeting is an already established and well known European conference focusing on breast imaging. This forum is a wonderful opportunity to share knowledge, and many other interesting experiences with breast imaging professionals from Europe and beyond.
Athens, Greece
|

Organizer: European Society of Breast Imaging
EUSOBI Young Club Symposium
After the EUSOBI Annual Scientific Meeting, the EYC organises a symposium especially for the young club members, discussing the role and perspectives of young professionals in our field. Register now as places are limited!
Athens, Greece
|

Organizer: EUSOBI Young Club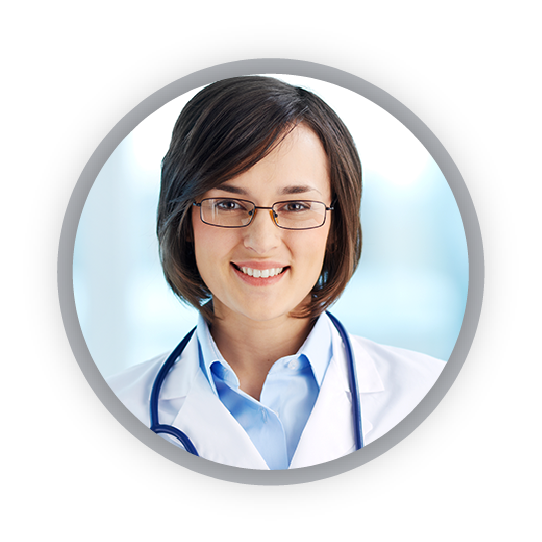 Do you have a question on breast cancer?
Ask an expert! Our panel of experts in all the fields of breast will answer all of your questions. Share your thoughts with us on either breast imaging techniques, imaging interpretation, diagnosis, treatment, follow up or on research issues.
We will consult our experts and their answers will be published on our website!
In case you have any questions, please do not hesitate to give us a call or send a message!