Confirm your specific competence to perform, interpret and report mammography, ultrasound, MRI and breast intervention.
Membership application/renewal for 2019 is now open. We are looking forward to welcoming you as a society member in 2019 and thank you for your ongoing support.
October 3-5, 2019
Budapest, Hungary
Reduced online registration fees available until September 30
The 25th European Congress of Radiology week was a busy one for the European Society of Breast Imaging (EUSOBI) filled with exciting discussions, presentations of new developments and idea sharing.
A warm and sunny Vienna welcomed, already starting on Monday, EUSOBI Mammography & beyond course speakers and delegates. The course was a full immersion – theoretical and hands-on.
The National Breast Imaging Academy (NBIA) is offering 10 breast fellowships in the UK
Apply before April 29!

The National Breast Imaging Academy (NBIA), supported by Health Education England is currently looking to recruit ten NBIA post CCT Fellows.
Posts are available to start from September 2019 for a period of 12 months on a full time basis, or the less than full time equivalent duration.
EuroMinnies semifinal candidates
December 11, 2018 (AuntMinnieEurope.com) – The list of candidates for the inaugural edition of the EuroMinnies award scheme is now available. The EuroMinnies recognises the best and brightest in European radiology and includes 97 candidates in eight categories, ranging from Most Influential Radiology Researcher to Best New Radiology Vendor.
We are happy to have 3 EUSOBI Executive Board members among the candidates for the Most Influental Radiology Researcher.
Core Values
Exchange knowledge and scientific and technical information
Uniform training programmes in breast imaging for European (and Non-European) radiologists and professionals
Support and improve research and training
Organise scientific meetings and events to ensure a continuous education in breast imaging
Bring people together
Improve information to women
Core Mission
The European Society of Breast Imaging (EUSOBI) is a non-political and non-profit society with the solely and main goal to support the medical field of breast imaging in the widest sense of the word.
EUSOBI is dedicated to support research and education of the best actual screening, diagnostic and interventional practice within the European breast radiology community and beyond – as well as to publicise these methods to patients.
Membership of the society is open to all European (and Non-European) radiologists and professionals, who have an interest in any aspect of breast imaging.
Congress Calendar
Please find below upcoming EUSOBI events as well as other breast related meetings which could be of interest to you:
EUSOBI Breast MRI Training Course 2019.1
Over the course of 2 days, European experts in breast MRI are delivering lessons covering state-of-the-art technical options, image interpretation and reporting, and clonical indications, designed to increase knowledge, skills and confidence levels when applying this technique.
Palma de Mallorca, Spain
|

Organizer: European Society of Breast Imaging
ESOR GALEN Advanced Course on Women's Imaging
This course is aimed at senior residents, board-certified radiologists and fellows interested in women's imaging including breast and pelvic pathologies. Special focus is given to the latest imaging techniques in the detection and characterisation of breast and gynaecologic tumours. Renowned European experts ensure a high-quality teaching programme combining lectures and interactive case discussions.
Malmö, Sweden
|

Organizer: European School of Radiology
Nijmegen Advanced Breast Imaging Course 2019 (NABIC)
This is an advanced level course in breast imaging with a specific focus on clinical applicability. Breast imaging is the most multimodal discipline in radiology, and the most interactive. In practice, it is a complex discipline that needs to take into account patient needs and epidemiological facts.
Nijmegen, The Netherlands
|

Organizer: Radboud University Medical Center
Oncologic Imaging in the era of precision medicine: Challenges and opportunities
OIC welcomes the most qualified faculty who comprise of internationally renowned speakers.These experts share their expertise with the participants who are also invited to actively contribute to the sessions with their experience and advice. OIC addresses current challenges and provides a forum for education and the exchange of ideas and concepts. The course furthermore deals with supportive methods and techniques so the delegates will leave with new ideas for their day-to-day practice.
Dubrovnik, Croatia
|

Organizer: European Society of Oncologic Imaging
International Cambridge Conference on Breast Cancer Imaging
The next International Cambridge Conference on Breast Cancer Imaging will take place on Tuesday 2 – Wednesday 3 July 2019 at West Road Concert Hall, Cambridge, UK. World-renowned experts in the field of breast imaging will present an excellent programme covering a wide range of highly topical issues. As in previous years, there will be an emphasis on interactive and inter-disciplinary discussion.
Cambridge, United Kingdom
|

Organizer: Cambridge Breast Unit
EUSOBI Annual Scientific Meeting 2019
The EUSOBI Annual Scientific Meeting is an already established and well known European conference focusing on breast imaging. This forum is a wonderful opportunity to share knowledge, and many other interesting experiences with breast imaging professionals from Europe and beyond.
Budapest, Hungary
|

Organizer: European Society of Breast Imaging
Breast Pathology with Radiological Correlation
The program of this diagnostic masterclass is adapted to the needs of the multidisciplinary tumor board in the era of mammography screening, early detection of breast carcinomas, precision surgery, and targeted oncological therapy.
Opatija, Croatia
|

Organizer: Novacon d.o.o.
Watch our promotion video of the EUSOBI Annual Scientific Meeting 2018 & relive the congress once again! We are already excited about our upcoming EUSOBI meeting which will take place in Budapest, from October 3-5, 2019, and are very much looking forward to welcoming you there.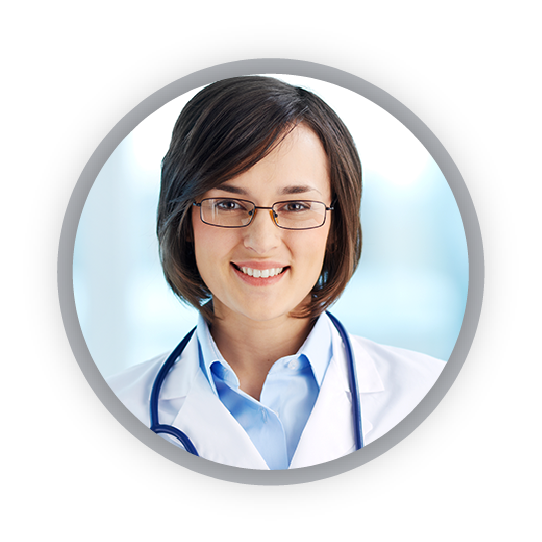 Do you have a question on breast cancer?
Ask an expert! Our panel of experts in all the fields of breast will answer all of your questions. Share your thoughts with us on either breast imaging techniques, imaging interpretation, diagnosis, treatment, follow up or on research issues.
We will consult our experts and their answers will be published on our website!
In case you have any questions, please do not hesitate to give us a call or send a message!