Confirm your specific competence to perform, interpret and report mammography, ultrasound, MRI and breast intervention.
2 days prior to ECR
February 25-26, 2019
Vienna, Austria
Places are limited!
Membership application/renewal for 2019 is now open.
We are looking forward to welcoming you as a society member in 2019 and thank you for your ongoing support.
EUSOBI Annual Scientific Meeting 2019
SAVE THE DATE!
October 3-5, 2019
Budapest, Hungary
2 days prior to ECR
February 25-26, 2019
Vienna, Austria
Places are limited!
In 2017 the EUSOBI established an international working group on diffusion weighted imaging of the breast. Its first mission and consensus statement was recently submitted to European Radiology.
We call upon you to query your interest for participation in this working group!
EuroMinnies semifinal candidates
December 11, 2018 (AuntMinnieEurope.com) – The list of candidates for the inaugural edition of the EuroMinnies award scheme is now available. The EuroMinnies recognises the best and brightest in European radiology and includes 97 candidates in eight categories, ranging from Most Influential Radiology Researcher to Best New Radiology Vendor.
We are happy to have 3 EUSOBI Executive Board members among the candidates for the Most Influental Radiology Researcher.
October 2018 (ESR, Vienna) – Athens played host to the European Society of Breast Imaging (EUSOBI) Annual Scientific Meeting, which took place on 11-13 October and saw its highest level of participation since the society was founded. With over 900 in attendance, the congress is on the fast lane to become the universal leading meeting in breast imaging.
Core Values
Exchange knowledge and scientific and technical information
Uniform training programmes in breast imaging for European (and Non-European) radiologists and professionals
Support and improve research and training
Organise scientific meetings and events to ensure a continuous education in breast imaging
Bring people together
Improve information to women
Core Mission
The European Society of Breast Imaging (EUSOBI) is a non-political and non-profit society with the solely and main goal to support the medical field of breast imaging in the widest sense of the word.
EUSOBI is dedicated to support research and education of the best actual screening, diagnostic and interventional practice within the European breast radiology community and beyond – as well as to publicise these methods to patients.
Membership of the society is open to all European (and Non-European) radiologists and professionals, who have an interest in any aspect of breast imaging.
Congress Calendar
Please find below upcoming EUSOBI events as well as other breast related meetings which could be of interest to you:
Advanced breast imaging: MRI and CESM
On behalf of the Romanina Society of Breast Imaging (SISR) and the European Society of Breast Imaging (EUSOBI), we would like to cordially invite you to the second multimodality breast imaging course organised in Romania. The themes for the theoretical part are designed for a medium level of experience in breast imaging, with a multimodal approach. The second part, the practical one, wants to stimulate the decision-making involvement of the participants using cases analyzed together with the lectors.
Sibiu, Romania
|

Organizer: Romanian Society of Breast Imaging (SISR) in cooperation with EUSOBI
20th Congress of Senologic International Society on Breast Healthcare
The 20th World Congress of Senologic International Society on Healthcare will re-evaluate where we stand now on the way to a Global Breast Care Alliance and envision what future research still has to achieve. Leading specialists from around the world, united by a passion to improve the quality of life of those battling with breast cancer and breast-related diseases, will engage in hot topics, controversial issues, a patient-centered session and future horizons. The scientific sessions focus on epidemiology, prevention, screening, diagnosis, treatment, breast diseases centres certification and breast cancer advocacy. A special focus will be put on big data, artificial intelligence and connected devices. Breast imaging will be the main topic of several plenary sessions and Continuing Medical Education sessions, with speakers from IBUS (International Breast Ultrasound Course), EUSOBI and SFR (French Radiology Society).
Strasbourg, France
|

Organizer: Senologic International Society
EUSOBI Mammography & beyond Course 2019
The EUSOBI Mammography & beyond Course aims to give a thorough overview of different Mammography (MG) based techniques like tomosynthesis, contrast enhanced MG, synthetic MG and CT of the breast. Beside fundamental technical considerations, results of different ongoing clinical trials will be presented and training on different MG based techniques will be provided. Theoretical lectures will be enhanced by hands-on workshops on systems provided by different vendors. The course has limited access in order to ensure that each participant has the possibilty to work with different MG based techniques.
Vienna, Austria
|

Organizer: European Society of Breast Imaging
EUSOBI Annual Scientific Meeting 2019
The EUSOBI Annual Scientific Meeting is an already established and well known European conference focusing on breast imaging. This forum is a wonderful opportunity to share knowledge, and many other interesting experiences with breast imaging professionals from Europe and beyond.
Budapest, Hungary
|

Organizer: European Society of Breast Imaging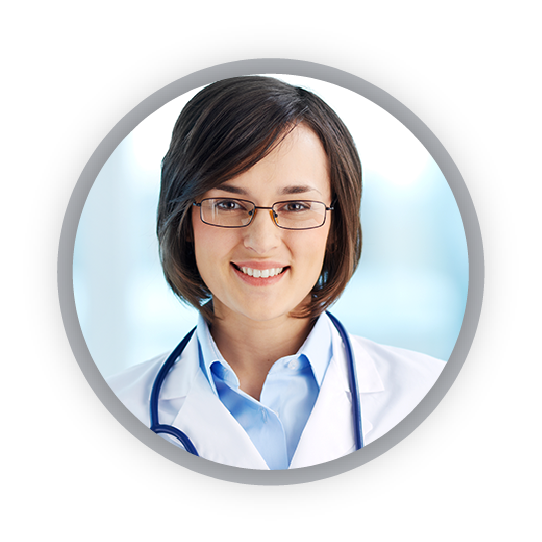 Do you have a question on breast cancer?
Ask an expert! Our panel of experts in all the fields of breast will answer all of your questions. Share your thoughts with us on either breast imaging techniques, imaging interpretation, diagnosis, treatment, follow up or on research issues.
We will consult our experts and their answers will be published on our website!
In case you have any questions, please do not hesitate to give us a call or send a message!