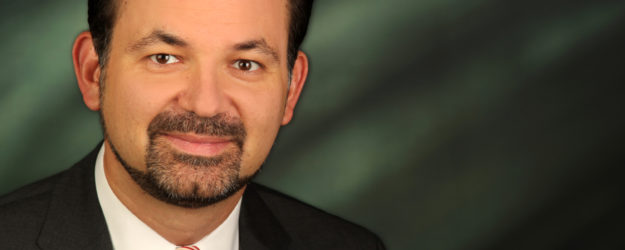 EUSOBI President, Vice-President and Past-President are proud to announce that after our proposal, Prof. Dr. Michael Fuchsjäger was officially nominated for the office of the 2nd Vice-President of the European Society of Radiology.
Voting period: January 15-28, 2018
More…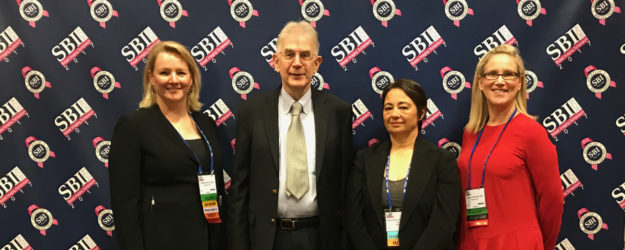 The SBI/ACR Breast Imaging Symposium is the largest dedicated breast imaging conference in the world and EUSOBI is part of it. The meeting consists of a plenary session, panel discussions and focused single topic refresher courses that cover a wide variety of topics in breast imaging.
More…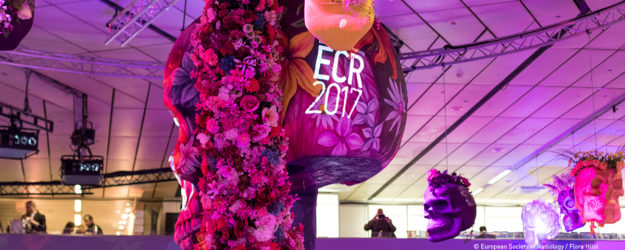 Dr. Julia Camps Herrero (Valencia, Spain), current Vice President of the European Society of Breast Imaging (EUSOBI), talked on the importance of the radio-pathological correlation for radiologists during the refresh course on intraoperative specimen evaluation at ECR 2017. More…
Core Values
Exchange knowledge and scientific and technical information
Uniform training programmes in breast imaging for European (and Non-European) radiologists and professionals
Support and improve research and training
Organise scientific meetings and events to ensure a continuous education in breast imaging
Bring people together
Improve information to women
Core Mission
The European Society of Breast Imaging (EUSOBI) is a non-political and non-profit society with the solely and main goal to support the medical field of breast imaging in the widest sense of the word.
EUSOBI is dedicated to support research and education of the best actual screening, diagnostic and interventional practice within the European breast radiology community and beyond – as well as to publicise these methods to patients.
Membership of the society is open to all European (and Non-European) radiologists and professionals, who have an interest in any aspect of breast imaging.
Congress Calendar
Please find below upcoming EUSOBI events as well as other breast related meetings which could be of interest to you:
EUSOBI Diagnostic and Interventional Breast Ultrasound Course 2018
The two-day course is intended to give hands-on experience of automated 3D Ultrasound, US-guided needle biopsy, lesion localisation and minimal invasive therapy of breast lesions.
Vienna, Austria
|

Organizer: European Society of Breast Imaging
ECR 2018
The ECR is the annual meeting of the ESR. It is a trend-setting, dynamic and service-oriented congress, well-known as one of the most innovative meetings within the scientific community, embedded in a unique and inspiring ambience.
Vienna, Austria
|

Organizer: European Society of Radiology
EUSOBI Annual Scientific Meeting 2018
The EUSOBI Annual Scientific Meeting is an already established and well known European conference focusing on breast imaging. This forum is a wonderful opportunity to share knowledge, and many other interesting experiences with breast imaging professionals from Europe and beyond.
Athens, Greece
|

Organizer: European Society of Breast Imaging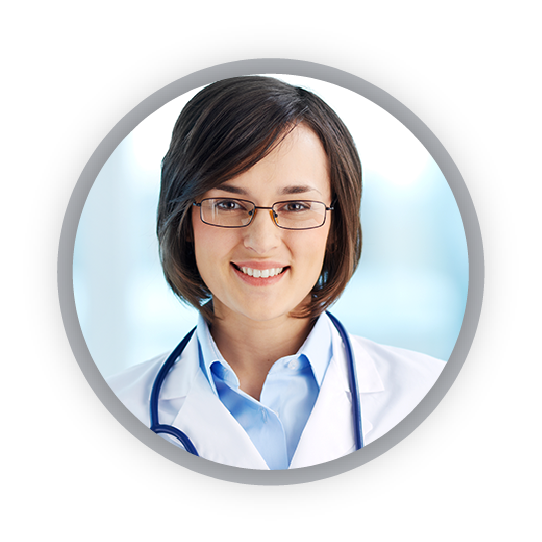 Do you have a question on breast cancer?
Ask an expert! Our panel of experts in all the fields of breast will answer all of your questions. Share your thoughts with us on either breast imaging techniques, imaging interpretation, diagnosis, treatment, follow up or on research issues.
We will consult our experts and their answers will be published on our website!
In case you have any questions, please do not hesitate to give us a call or send a message!