Application for 2018 Exchange Programme for Breast Radiology Fellowship as well as Visiting Scholarship Programme is closed! Both programmes are joint intitiatives of ESOR (European School of Radiology) and EUSOBI (European Society of Breast Imaging).
More…
Join the upcoming educational webinar of the European Society for Hybrid, Molecular and Translational Imaging (ESHI-MT). Prof.Dr. Katja Pinker-Domenig, member of the EUSOBI Executive Board, is talking about hybrid imaging in breast tumors. The participation is free of charge! Registration is required.
Mark in your calendar: February 21, 2018, 17:00 (CET)
More…
EUSOBI President, Vice-President and Past-President are proud to announce that after our proposal and the official nomination, Prof. Dr. Michael Fuchsjäger has been elected 2nd Vice-President of the European Society of Radiology.
Thank you very much for your support of Prof. Dr. Michael Fuchsjäger!
More…
Core Values
Exchange knowledge and scientific and technical information
Uniform training programmes in breast imaging for European (and Non-European) radiologists and professionals
Support and improve research and training
Organise scientific meetings and events to ensure a continuous education in breast imaging
Bring people together
Improve information to women
Core Mission
The European Society of Breast Imaging (EUSOBI) is a non-political and non-profit society with the solely and main goal to support the medical field of breast imaging in the widest sense of the word.
EUSOBI is dedicated to support research and education of the best actual screening, diagnostic and interventional practice within the European breast radiology community and beyond – as well as to publicise these methods to patients.
Membership of the society is open to all European (and Non-European) radiologists and professionals, who have an interest in any aspect of breast imaging.
Congress Calendar
Please find below upcoming EUSOBI events as well as other breast related meetings which could be of interest to you:
EUSOBI Breast MRI Training Course 2018.1
Over the course of 2 days, European experts in breast MRI are delivering lessons covering state-of-the-art technical options, image interpretation and reporting, and clonical indications, designed to increase knowledge, skills and confidence levels when applying this technique, as well as leading workshop sessions to discuss clinical cases.
St. Julians, Malta
|

Organizer: European Society of Breast Imaging
Oncologic Imaging Course 2018
Those involved in the field of oncologic imaging are experiencing a time of increasing pressure, stress and change. The demand for efficiency and effectiveness in all oncologic imaging matters is constantly growing. OIC addresses current challenges and provides a forum for education and the exchange of ideas and concepts. The course furthermore deals with supportive methods and techniques so the delegates will leave with new ideas for their day-to-day practice. OIC involves lectures, workshops, interactive case discussions and panel discussions.
Dubrovnik, Croatia
|

Organizer: European Society of Oncologic Imaging (ESOI)
3rd Nijmegen Advanced Breast Imaging Course (NABIC)
An advanced level course in breast imaging, with a specific focus on clinical applicability. The course aims at breast radiologists and other physicians dedicated to breast care, residents, medical physicists, nursing specialists and dedicated technicians.
Nijmegen, The Netherlands
|

Organizer: Radboud University Medical Center
Breast MRI: Advancing the State of the Art
This workshop aims to gather technical and clinical experts in the field of MRI in breast cancer diagnosis and management. The advantages and shortcomings of the current techniques used in breast MRI will be discussed, as well as new and emerging approaches in the era of precision medicine, such as radiomics, radiogenomics, and big data. Other topics of discussion include correlation of MR imaging findings to epi-/ genomic, proteomic, transcriptomic and metabolomic information, and quantitative biomarkers for breast MRI. Newer applications such as IVIM, HP-MRI, DWI, DTI, multi-nuclei MRS, and elastography will also be presented.
Las Vegas, United States of America
|

Organizer: ISMRM, SBI & EUSOBI
EUSOBI Annual Scientific Meeting 2018
The EUSOBI Annual Scientific Meeting is an already established and well known European conference focusing on breast imaging. This forum is a wonderful opportunity to share knowledge, and many other interesting experiences with breast imaging professionals from Europe and beyond.
Athens, Greece
|

Organizer: European Society of Breast Imaging
EUSOBI Young Club Symposium
After the EUSOBI Annual Scientific Meeting, the EYC organises a symposium especially for the young club members, discussing the role and perspectives of young professionals in our field. Register now as places are limited!
Athens, Greece
|

Organizer: EUSOBI Young Club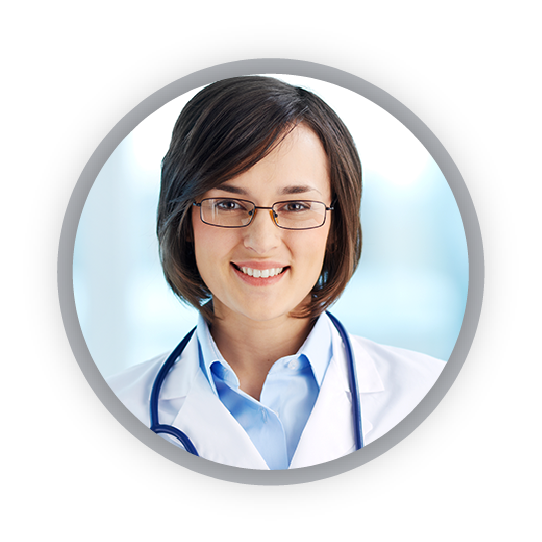 Do you have a question on breast cancer?
Ask an expert! Our panel of experts in all the fields of breast will answer all of your questions. Share your thoughts with us on either breast imaging techniques, imaging interpretation, diagnosis, treatment, follow up or on research issues.
We will consult our experts and their answers will be published on our website!
In case you have any questions, please do not hesitate to give us a call or send a message!