September 29 – October 1, 2022
Malmö, Sweden & ONLINE
We are looking forward to welcoming you to Malmö!
The third series of educational webinars is dedicated to the multidisciplinary role of the breast radiologist.
Don't miss the new webinar series starting in 2022 – already mark the dates in your calendar!
Attendance is free of charge for EUSOBI Members.
Membership application/renewal for the year 2022 is now available.
Apply/renew now & benefit from free online education.
We are happy to welcome you as a member of our community!
BECOME ACTIVE!
DEADLINE: Wednesday, June 15, 2022
The European Society of Breast Imaging is growing year by year. Not only its members have increased to a record-breaking number of 1426 in the previous year, also its activities with regards to research and education are growing and becoming more important for the breast imaging community worldwide. Therefore, the EUSOBI Executive Board & Committees are looking for keen and enthusiastic radiologists, radiology residents or other medical specialists with an interest in breast imaging to join our various committees.
Vienna, Austria – March 8, 2022 – The European Society of Breast Imaging released its new recommendations for screening of women with extremely dense breasts today. In this recommendation EUSOBI steps away from the one-size-fits all approach of biennial mammography that is currently adopted by most European screening organizations and advocates for tailored screening programs that take the characteristics and personal wishes of individual women into account.
Congratulations to our EUSOBI Rising Star, Dr. Paola Clauser, PhD & EUSOBI Scientific Committee Chair, Dr. Ritse Mann, PhD
February 17, 2022 (AuntMinnieEurope.com) – Radiology has a deep pool of talent that spans the entire continent of Europe. This is one of the key conclusions to draw from the list of award winners for the 2022 EuroMinnies. The eight recipients of the individual and industry awards come from eight different European nations.
EUSOBI is proud to have 2 EUSOBI Executive Board members among the award winners for the 2022 EuroMinnies.
Core Values
Exchange knowledge and scientific and technical information
Uniform training programmes in breast imaging for European (and Non-European) radiologists and professionals
Support and improve research and training
Organise scientific meetings and events to ensure a continuous education in breast imaging
Bring breast professionals together
Improve information to women
Core Mission
The European Society of Breast Imaging (EUSOBI) is a non-political and non-profit society with the main goal of supporting the medical field of breast imaging in the widest sense of the word.
EUSOBI is dedicated to support research and education of the best actual screening, diagnostic and interventional practice within the European breast radiology community and beyond – as well as to publicise these methods to patients.
Membership of the society is open to all European (and Non-European) radiologists and professionals, who have an interest in any aspect of breast imaging.
Congress Calendar
Please find below upcoming EUSOBI events as well as other breast related meetings which could be of interest to you:
CONSENSUS CONFERENCE 2022 – INTERNATIONAL CONFERENCE FOR B3-LESIONS
The Consensus Conference is part of the annual meeting and included in the congress fees. This conference can be booked separately from the annual meeting. Fees: EUR 40,-
Innsbruck, Austria (HYBRID)
|

Organizer: Austrian Senology Society (ÖGS)
EUSOBI Annual Scientific Meeting 2022
The annual congress of the European Society of Breast Imaging.
Malmö, Sweden
|

Organizer: EUSOBI
Australasian International Breast Congress (AIBC)
A comprehensive joint congress of the Australasian Society for Breast Disease (ASBD), World Congress on Controversies in Breast Cancer (CoBrCa) and Breast Surgeons of Australia and New Zealand (BreastSurgANZ), dealing with controversial issues in breast diseases including presentations, debates and discussions.
Brisbane, Australia
|

Organizer: ASBD / CoBrCa / BreastSurgANZ
European Cancer Summit 2022
Delivering Effective & Equitable Care Together - EUSOBI Members may benefit from the 50% Special Member Society discount rate if registering before September 15, 2022.
Brussels, Belgium & virtual
|

Organizer: European Cancer Organisation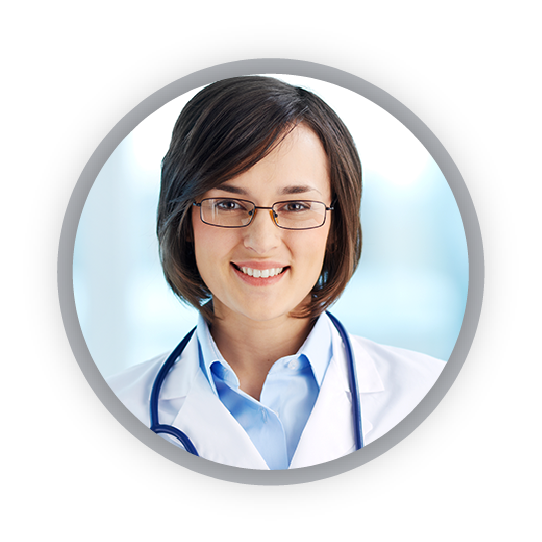 Do you have a question on breast cancer?
Ask an expert! Our panel of experts in all the fields of breast will answer all of your questions. Share your thoughts with us on either breast imaging techniques, imaging interpretation, diagnosis, treatment, follow up or on research issues.
We will consult our experts and their answers will be published on our website!
In case you have any questions, please do not hesitate to give us a call or send a message!
Like Us On Facebook
This message is only visible to admins.
Problem displaying Facebook posts. Backup cache in use.
Click to show error
Error: You cannot access the app till you log in to www.facebook.com and follow the instructions given. Type: OAuthException